"E Bowl" what? "Grinding Division can get international license!
Huang Chaoxi, national Ilan University teachers, six hours allows you to easily obtain international certificates ~

RFID technology and certification, take you with RFID travel!

Without background knowledge!Suitable for all trainees interested in RFID.

Class times: 2017/4/26-5/31

Registration URL: ewant platform, GS1 online courses exam registration

Date of examination:
Top of perceptual layers in recognition of Internet of things mostly when using RFID technology, this course is to introduce Internet introduction to RFID technology, we will assist students in learning-related knowledge, and to encourage students to acquire by the GS1 Global issue "Foundation Certificate in EPC Architecture Framework" (EPC/RFID Fundamentals exam) international certificate, Increase the competitiveness of students on the workplace of the future.

Five weeks before the course of online learning is completely free, and we will send the registration certificates of the international examination for students online simulation questions prepared by Huang explained.Exam registration please see RFID certification examination programs, welcome!!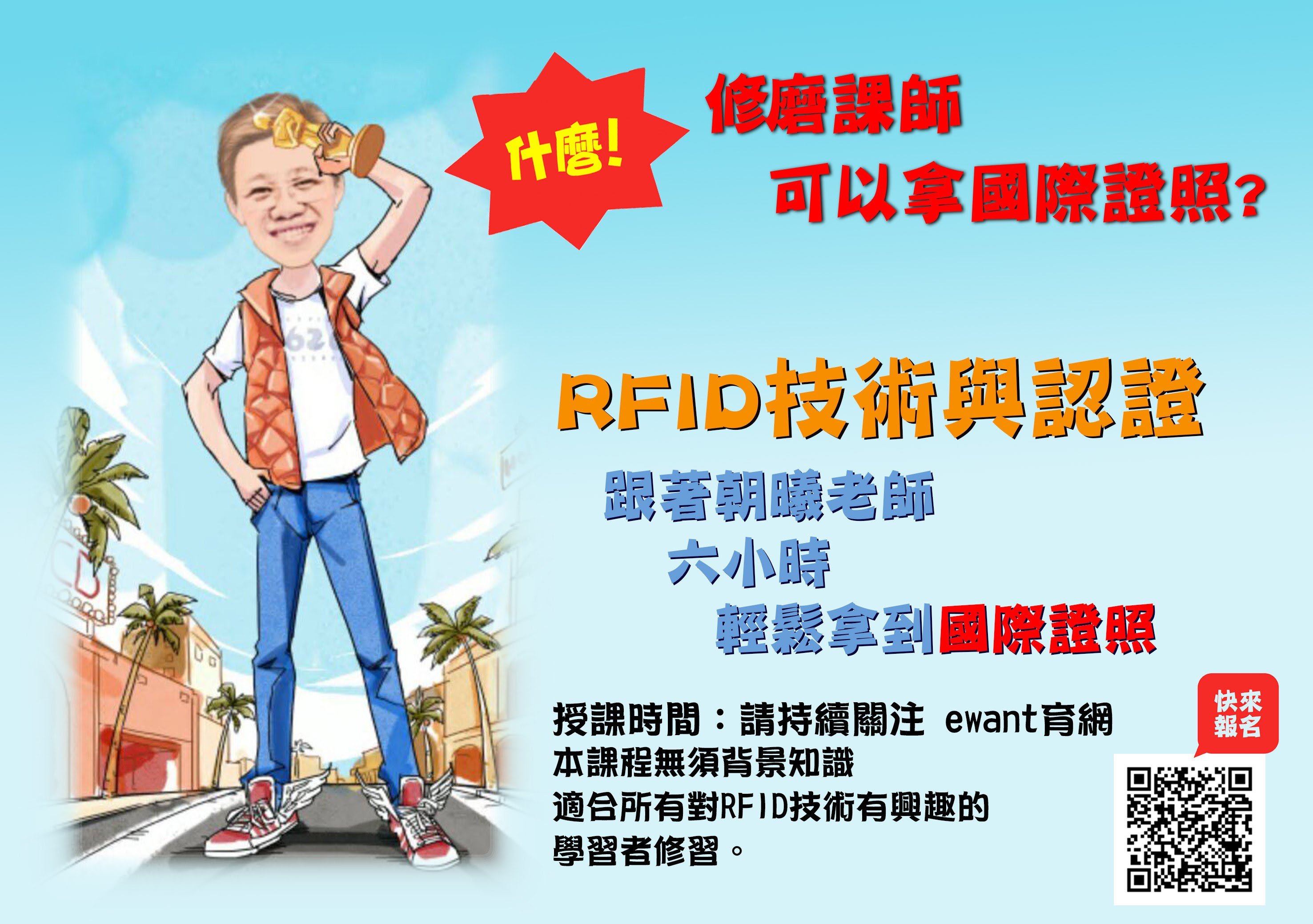 ============================================================